CBRE Czech Republic has joined Movember project
Similarly as last year the CBRE Czech Republic has joined a MOVEMBER beneficial event, which is raising awareness of men´s health.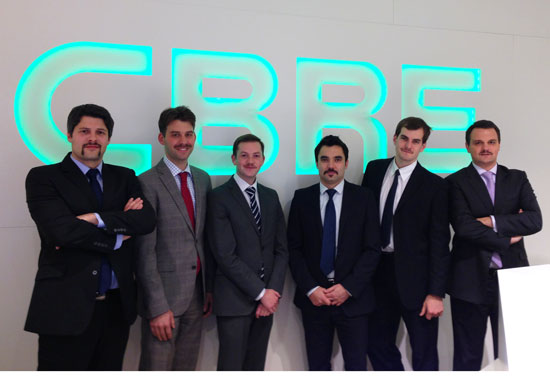 The month of November has been really special as our colleagues have turned into MO-bros and Mo-sistas. To become a MO-bro our men colleagues started on 1st Movember, clean shaven. During the month they cultivated their moustaches to raise awareness for men´s health and the rest of the colleagues could use it to raise funds for Movember´s game-changing male cancer research. And finally, celebrate their achievement with other MO bro´s at the huge gala party at the end of the whole event!

Also women could join as well and became MO-sistas! A MO-sista is a woman who likes a moustache and is committed to spread ideas of MOVEMBER and raise awareness of men's health.

We were connected through our CBRE Czech Republic page:
http://cz.movember.com/en/mospace/team/1235233/?id=1235233

At the end of MOVEMBER we collected 3,000 CZK! Thank very much to everyone, who joined this useful project! We had a great time and are convinced that our example will attract even more MO bro´s and MO-colleagues for the next year!