CBRE Czech Republic joined international event GREEN WEEK
GREEN WEEK (21st -25th October 2013), organized by CBRE, was focused on promoting sustainability and demonstrates the fact that green issues are important for us and our clients. We are constantly "greening" our own office portfolio and implementing more sustainable behavior in our own working environment.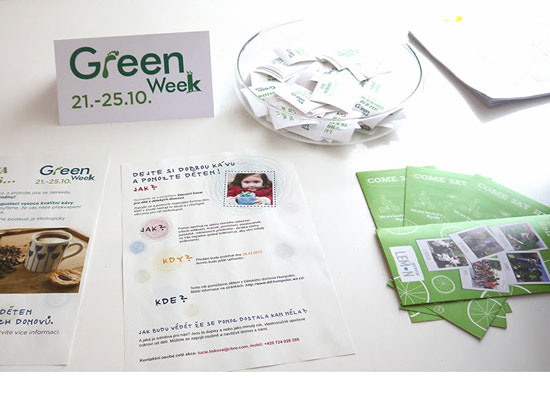 CBRE is actively helping owner, occupier and developer clients navigate a complex and fast changing landscape, with the aim of delivering sustainable property solutions. We are working together with organisations all across EMEA to help them comply with regulations, save money on operating costs, add value to their assets and create more productive and healthy working environments.

CBRE's Prague office joined this global engagement campaign. More than 300 employees in our CBRE Prague office participated to encourage the use of eco-transport such as electric bicycles, e-scooters, e-cars or support use of public transport. We took action and shared our best practice in Property Management of the sustainable (LEED and BREEAM certified) buildings we manage.

And we did even more than that! Through our everyday actions we minimized use of printed paper, reduced waste volumes and encouraged the use of recycling bins in our offices. On top of that we decided to enjoy our activities during a bio coffee break.

Please see the pictures here.