CBRE expands its offer of services intended for Asian clients in the CEE region
Mayumi Yokozeki has became a new member of the Industrial Team at CBRE Czech Republic
CBRE, the world leader in the commercial realestate service sector, has announced a new addition to its Industrial Agency Department. The new member of the team is Mayumi Yokozeki, who will focus on Asian clients in the CEE region. Another new member of the CBRE team is William Shim, who especially works for industrial clients in the CEE region and is a Polish resident living in Warsaw.
Richard Curran, Managing Director at CBRE, said: "Mayumi Yokozeki and William Shim are welcome additions to the Industrial Agency team. CBRE is consolidating its relationship with Asian companies operating in the region of Central and Eastern Europe and wishes to offer services satisfying the demands of such clients. I believe that the new specialist team members Mayumi Yokozeki and William Shim are the right choice to help us achieve this goal.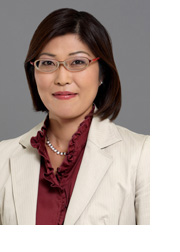 Mayumi Yokozeki comes to CBRE from a competitor where she had been working in the Industrial Department for more than 7 years. At CBRE she will be responsible for consulting services provided to Japanese companies in the area of industrial real estate in the CEE region. For instance, Mayumi Yokozeki was awarded the European Performance Award by ProLogis in 2010, for excellent coordination of negotiations with clients in the industrial sector. Mayumi speaks fluent English and Japanese and has studied Mukogawa Women's University.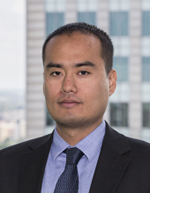 William Shim works at CBRE as a Senior Consultant (APAC/CEE) and is an essential member of the regional team. He is focused on building relationships with Korean tenants in particular. William was born in New York and speaks fluent English and Korean. He has worked in the field of marketing for Korean companies FineAltech (a supplier of LG Electronics), the NBA and the New York Knicks, among others. He was granted an MBA degree at the University of Warsaw.