CBRE Prague announces changes of key positions
CBRE is pleased to announce the further strengthening of its Prague office and these changes significantly strengthen its position as the leader in the provision of services in the field of commercial real estate. Richard Curran, Managing Director of CBRE says: "I am glad to welcome our new personalities who join our already very strong teams and to see that the excellent performance of our people here is recognized by CBRE on a regional level."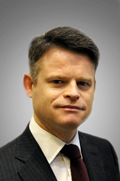 Jeff Alson - Head of Capital Markets
CBRE appointed Jeff Alson as Head of Capital Markets in the Czech Republic and Slovakia to manage a team of experts on the local and international investment markets for commercial real estate. Jeff brings more than 17 years of experience from this field, 8 years of experience of managing of various investment funds. From 2003 to 2005 Jeff worked in the valuation team for CBRE in Poland. From 2005 he worked for ORCO where he held the position of Acquisitions Director CEE and his team carried out the transactions worth approximately 450 million Euro across the property market. He then became a partner at 3C Real Estate Investment Management Jeff likes motor sports and tennis.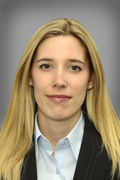 Clare Sheils, Head of Valuation CEE
Clare is responsible for CBRE Czech Republic and Slovakia valuation teams and a qualified surveyor. She will continue to head the Czech team but will broaden her focus to the 13 countries within the CEE region. Clare has over 10 years experience in real estate having originally trained as a chartered surveyor in the UK. She originally trained as a surveyor in the UK with DTZ and joined DTZ Czech Republic as a Senior Valuer in July 2008. Clare was head of valuation at DTZ from February 2010 and in March 2013 joined CBRE to head the valuation team. Clare is accustomed to valuing all types of assets including offices, logistics, retail and land using various valuation methods and techniques. She provides valuation advice to a broad range of local and international institutions such as funds, banks and property companies. Her main clients include AEW, Segro, Lighthouse, Unicredit, Prologis, and Aviva.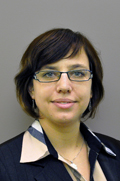 Klára Bejblová, Senior Researcher
Before joining CBRE Klára worked for three years in the research department of Cushman & Wakefield. Klára will take full responsibility for leading the CBRE research team replacing Jana Prokopcova who has gone on maternity leave. Klára studied Geography at Charles University. She speaks English and Spanish. In her leisure time she plays beach volleyball. She is interested in traveling and martial arts.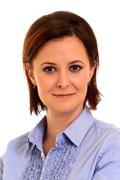 Petra Lávičková, Head of Corporate Marketing & PR
CBRE appointed Petra Lávičková as a Head of Marketing & PR in the Czech Republic to manage the complete marketing and public relations strategy of the company. Petra has more than 12 years experience in similar positions of major companies in the Czech Republic. She served six years with SAP in various positions in marketing. Then she worked for three years in the position of Marketing & PR Manager in SAS, a market leader in Business Analytics and Customer Intelligence. She was responsible for the complete communication in the Czech Republic. Before joining CBRE Petra worked in RENOMIA, the Czech Republic`s largest insurance broker, as Marketing Director. Petra is devoted to actively American tap dance and loves skiing and sailing.