Department of Industrial CBRE strengthens Lukáš Šaling and Jan Hřivnacký
CBRE, the world leader in the commercial real estate service sector, is pleased to announce changes in Industrial department. New employees are Lukáš Šaling who joined the position as Senior Industrial Agent and Jan Hřivnacký who joined the position as Industrial Agent.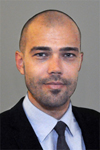 Lukáš Šaling joined our industrial team CBRE as Senior Industrial Agent. Lukáš has 3 years experience on the Czech and Slovak industrial markets and commercial real estate. He brings his extensive knowledge and experience to the team from Cushman and Wakefield, where he was responsible for the CZ and SK European industrial markets with focus in Automotive sector. Lukáš speaks English and his hobbies are sport and travelling.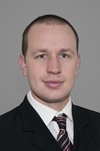 Jan Hřivnacký joins CBRE from the company Media Research, where he worked as Specialist of Market Research and Account Manager. For CBRE he will hold the position of Industrial Agent, in which he will be responsible for advising landlord and developer clients on suitable industrial premises, and for the search and acquisition of land to build new projects.
Jan gained his Engineer diploma in Marketing and Business at university in Ostrava. He speaks English and his hobbies are sport, music and culture.

Filip Kozák, Head of Industrial Agency CBRE, said: "I am glad to welcome new CBRE people who bring significant experiences from previous working. Both gentlemen are real reinforcement for management vision needed to ensure the proper functioning and further improve the service to our clients."