Real estate market: Interest in the Sale and Lease-back of real estate properties has been growing
Bang & Olufsen realized Sale & Leasback of their industrial premises in Kopřivnice to the Palmer Capital company.
The number of Sale & Leaseback transactions in the Czech market has been growing.
Investors are interested in minor as well as major investment opportunities (from 1.5 to 15 mill. EUR).
The yield ranges from 8.5 - 10%.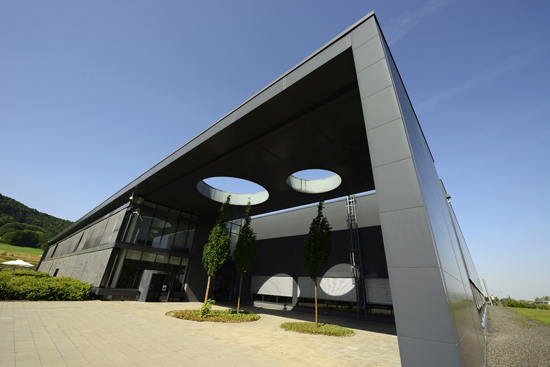 In the Czech market, the interest in transactions of the Sale & Leaseback type, which means a sale of real estate property and its leaseback, has been growing. In this manner, property owners try to use the finance allocated in the real estate ownership for investment, new acquisitions, etc. This is clearly reflected in the survey carried out by the CBRE company that has implemented recently a Sale & Leaseback transaction in Kopřivnice Industrial Park for its client, the Bang & Olufsen company.

A Sale & Leaseback transaction means a possibility to manage cash flow in the case of fixed assets, which real estate property definitely is. The interest can be seen in particular on the part of owners of office buildings or industrial premises. The owners get rid of the duty to take care of the property, acquire funds for their own company development while their property is still available to them.

"We believe that this is a new, growing trend by means of which businesses try to use money allocated in the ownership of property for investment in company development or new acquisitions. Sale & Leaseback as a tool for liquidity control helps businesses improve their financial indicators as well. The very good key financial indicators then contribute to the creditworthiness of the business. And with a better creditworthiness, the company may acquire additional funds to pursue its business activities," says Richard Curran, Managing Director, CBRE, commenting on the trend.

At the turn of 2013/2014, CBRE succeeded in the completion of a Sale & Leaseback transaction concerning industrial premises owned by the Bang & Olufsen company with a leaseable area of 16,400 m2, which remains in the industrial park with a 15-year lease contract. "In the case of a Sale & Leaseback transaction, a sale of the real estate property must be associated with a leaseback of the premises concerned for a period of at least 5 years. However, we recommend 10 and more years, which has a positive impact on the amount of the purchase price of the premises," explains Jan Hospodář, Head of Sales and Acquisitions.

Today, investors are interested both in more extensive investment opportunities (transactions at the level of 10 to 15 mill. €), and in smaller properties at the level of 1.5 – 2 mill. €. Among typically demanded premises are office buildings or industrial warehouses of two types - prime "class A" premises in Prague and other large Czech cities where the investors are ready to pay a yield of approx. 8.5 - 9.5%. Another large group are older properties with an interesting lessee or when it is possible to re-lease such real estate property very easily (in which case, the investors are willing to pay a yield of 9.5 - 10%).