The end of the Open Plan Office – innovative office space is coming
The so-called New Ways of Working concept breaks down conventional traditions.

The innovative working environment brings: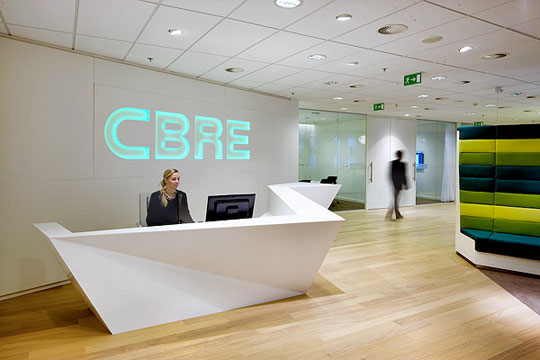 The CBRE company, one of the world's leading companies in the real estate service sector, has introduced an innovative office space concept called "New Ways of Working". The concept brings a higher office occupancy rate, reduced floor space, inspiring environment for teamwork as well as individual work and above all sustainability. According to specialists from the CBRE company, which organizes on this topic several educational seminars, this concept forms a mainstay of the future of all office buildings and their layout. Open space is an office of the past.

The concept "New Ways of Working" is a symbol of the corporate development. It enables the office floor space to be reduced thus reducing costs related to rent and service fees. The companies who decided to accept this innovative working environment are able to utilize such office space more effectively and the occupancy rate of such space finally increases. Consequently, smaller floor space is used which generates savings in terms of furniture, heating, cooling, etc. In brief, this means a sustainable solution. Recently, CBRE has acquired a great deal of valuable experience in this area and has developed a specific methodology for the innovative workplace design.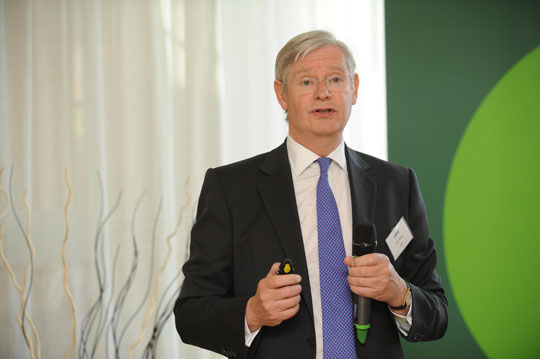 CBRE implemented office projects based on the "New Ways of Working" concept at first in the Netherlands and the existing results confirm that the concept brings tangible benefits to both employees and employers. Cris Tollast, Managing Director, Office Agency a Tenant Representation EMEA CBRE, on Wednesday´s conference on the topic "The world is changing! Your offices too?, said: "The employees' effectiveness and productivity have increased and we were able to economize nearly one fifth on floor space, which has resulted in a reduced rent," says Cris Tollast, Managing Director, Office Agency and Tenant Representation EMEA of the CBRE company. He adds that a number of companies have a low office occupancy rate, mostly in IT segment where the top occupancy rate is at the level of 75 %. For example, an employee who spends a large portion of their working hours on meetings with clients does not need their own table in the office. Thanks to the introduction of the flexible office concept, the company is able to economize up to 25 % of costs on the office space rent. After the successful start in the Netherlands, CBRE introduced its new concept in several offices in the USA (including the company´s global headquarters in Los Angeles), in Madrid, Warsaw and in Prague.
The market in the Czech Republic, in particular in Prague, shows an interest in the innovative concept of office space. "The quantitative demand for office space has been decreasing. On the other hand, the qualitative demand is increasing and the concept New Ways of Working addresses exactly the qualitative component of demand," confirms Bert Hesselink, Operations Director of the CBRE company. In addition, he points out that there is no "one-size-fits-all" solution for every office because every business is different. Every innovative office concept must be tailor-made to be able to correspond with the company needs, its vision for the future and its business processes. "Introducing a "free-address" office concept also requires management to change their style from "input-based" (i.e. managing based on whether or not somebody is in the office) to "output-based" (i.e. managing based on actual results) which for some managers may be problematic at first. However, our experience is that a "free-address" office concept empowers employees because it gives them more freedom and they take more responsibility for their work. The result is increased productivity and increased employee engagement. Once sceptical managers realize this and see the positive results, they are very quick to adapt to the innovative concept," explains Bert Hesselink.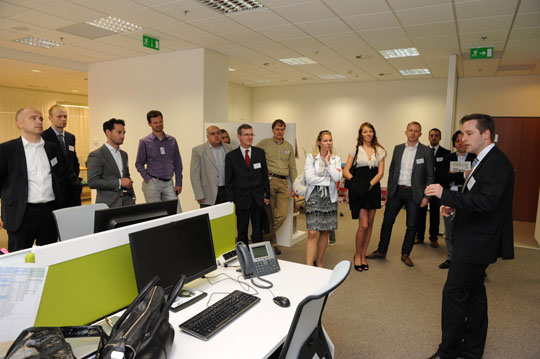 Although not strictly necessary, most companies who introduce the concept invest additional money into their office space on a square meter basis. Such costs are related in particular to higher upfront consultancy fees to determine the required office concept and design, higher quality materials, furnishings and IT. However, according to analyses performed by CBRE such initial higher investments are on average earned back within 2 years through lower occupancy costs. The analysis doesn´t even include the gained benefits such as increased productivity, collaboration, recruitment and retention rates, etc.

In addition to CBRE, an innovative, activity-based office concept has been adopted by a number of companies in Prague already, such as Deloitte, Ernst & Young and Vodafone. Additionally, several companies are currently considering to implement a similar concept including for example Skanska and Microsoft.